Are you looking for Summer Check for your vehicle?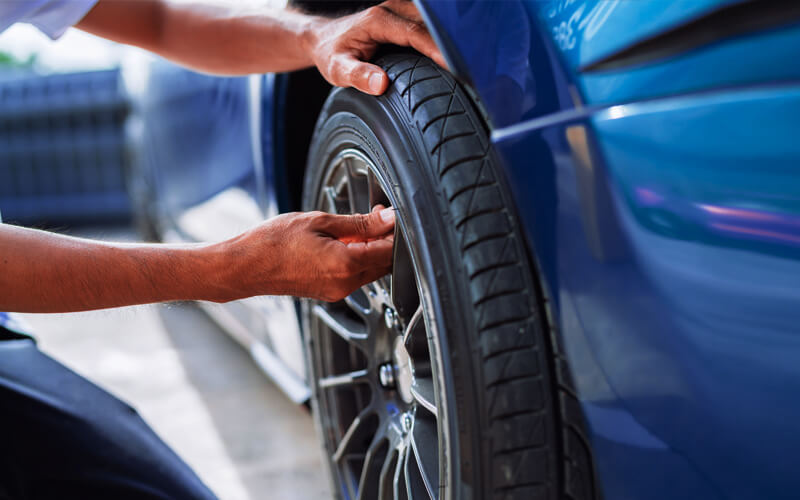 When you have a long journey planned under the summer sun, the last thing you want is your car to breakdown in the middle of nowhere. Such breakdowns are quite common during summers as higher temperatures affect the efficiency of a vehicle. Therefore, you must ensure that your automobile is geared up to face the hot weather conditions.
That is why at Hi-Range Ltd, we offer comprehensive summer check Wychnor. Our team provides you with all the necessary car-maintenance checks so that it remains summer-ready.
So, if you are in or around Staffordshire, stop scouring the internet for "summer check near me", and simply drop by our facility.
Here is a rundown of our summer check Wynchor.
Summers can be pretty tough on car batteries. Therefore, to be on the safer side, opt for our services as pre-emptive care on your part. Our technicians will thoroughly check your car battery and diagnose signs of any lingering issue. They also make sure that the battery does not overheat. Additionally, they inspect if the battery cells are healthy and produce adequate voltage.
Tyre tread compounds are specially engineered to offer high resistance to heat, abrasion and cracks. However, since everything has a breaking point, we examine your car tyres to ensure that they are ready to hit the warm and dry roads. We will also ensure that the tread depth meets the minimum legal recommendation of 1.6 mm.
Our industry experts suggest that you opt for a set of summer tyres to enjoy optimum handling, fuel efficiency and driving comfort.
Checking on a car's fluid levels is a simple preventive measure against engine performance issues. Our car summer check Wynchor includes an inspection of all vital fluids that run your vehicle, namely oil, radiator fluid, brake fluid, air-conditioning coolant, washer fluid, transmission fluid and power-steering fluid. Technicians at Hi-Range Ltd provide a thorough inspection of these fluid levels, and in case of deviations, they also offer easy top-ups.
An adequately functioning air conditioning system becomes all the more important when driving in the summer heat. Increased usage of this unit without routine maintenance takes an obvious toll on its longevity. The refrigerant in your vehicle's air-conditioning system must be refilled. In the scope of our summer check Wychnor, we examine all the components in your vehicle's AC unit, like the condenser, compressor, evaporator, etc. to ensure that everything is in top working order.
Now that you have a general idea of what we offer, why don't you consider visiting us?
We operate in Staffordshire; feel free to drop by. You will find our facility at Lichfield Road, Wychnor, Staffs DE13 8BZ.
You can also reach out to us via a phone call, just dial 01283 792302, 07770 040070.