Search Tyres by Vehicle Registration
Are you looking for Performance Tyres for your vehicle?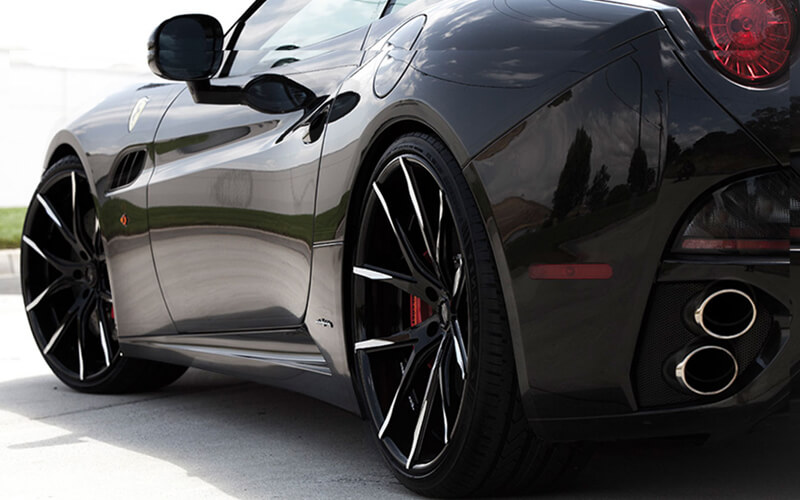 Performance tyres are specifically designed to provide luxury and sports car owners with improved car handling and traction. These premium tyres are manufactured with larger tread blocks, a shorter sidewall, and silica-based tread compounds to deliver the ultimate thrill of speed with maximum safety.
If you are looking to upgrade your driving experience with unparalleled cornering precision and responsiveness, we have some fantastic news for you! At Hi-Range Ltd, we maintain an extensive collection of performance tyres Wychnor from renowned international manufacturers.
Plus, you can now easily book your new set of tyres online from our website.
Our best-selling performance tyres
We understand your dilemma of making the perfect choice from an array of tyre brands. To make things easier, we present you with a list of the best performance tyres Wychnor from our catalogue.
Michelin Pilot Super Sport
Goodyear EfficientGrip Performance 2
Bridgestone Potenza S-04 Pole Position
Pirelli P Zero Trofeo R
Dunlop Direzza DZ102
Types of performance tyres Wychnor
Ultra-high-performance tyres
Synonymous with the highest degree of speed and performance, these tyres deliver optimum responsiveness and handling while cornering at blazing speeds. These also provide the ultimate grip and safety on any terrain.
A notch below the beast of all tyres, high-performance units provide a secure driving experience with comfortable car handling at high speeds. They come with larger sidewalls and have a longer tread life.
Grand touring summer tyres
If you are searching "performance tyres near me" compiled with the stability of a passenger tyre, grand touring summer tyres are your perfect partner. Renowned for their unbeatable performance in both dry and wet road conditions, these are preferred by luxury car owners for their multi-season traction and reliability.
Why opt for performance tyres?
Performance tyres Wychnor are a must if you wish to amplify your high-end vehicle's performance, traction, and safety.
Performance car tyres Wychnor are engineered with larger tread blocks and low side profiles which help them deliver a smooth ride with improved traction and cornering at high speeds.
The special compound and sturdy sidewalls ensure optimum flexibility and grip on all terrains. A larger tyre surface area ensures a safe driving experience with smooth braking.
Premium quality manufacturing materials help performance tyres Wychnor resist overheating and the smartly designed deeper grooves aid in quick heat dissipation.
So, what are you waiting for?
Visit Hi-Range Ltd to buy performance car tyres today!
You can certainly call us on 01283 792302, 07770 040070 for more information.